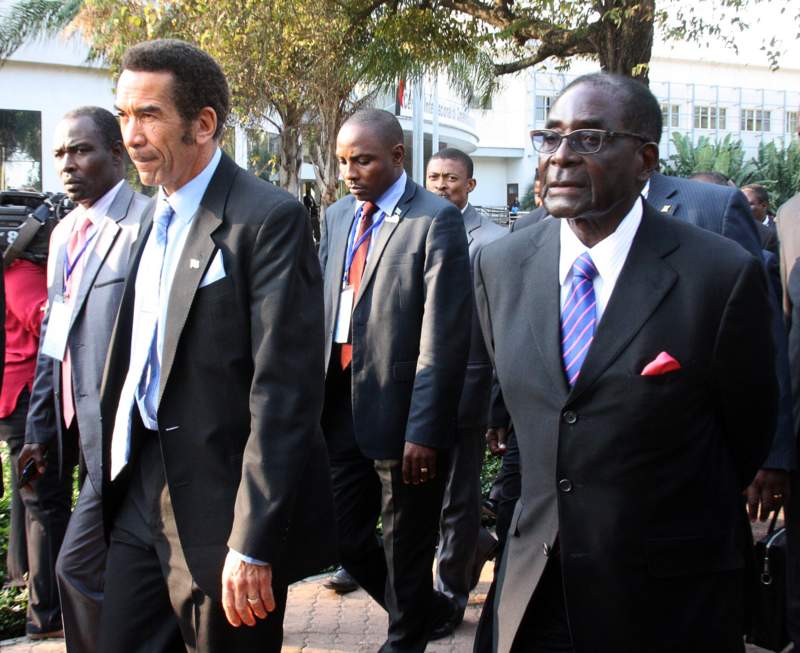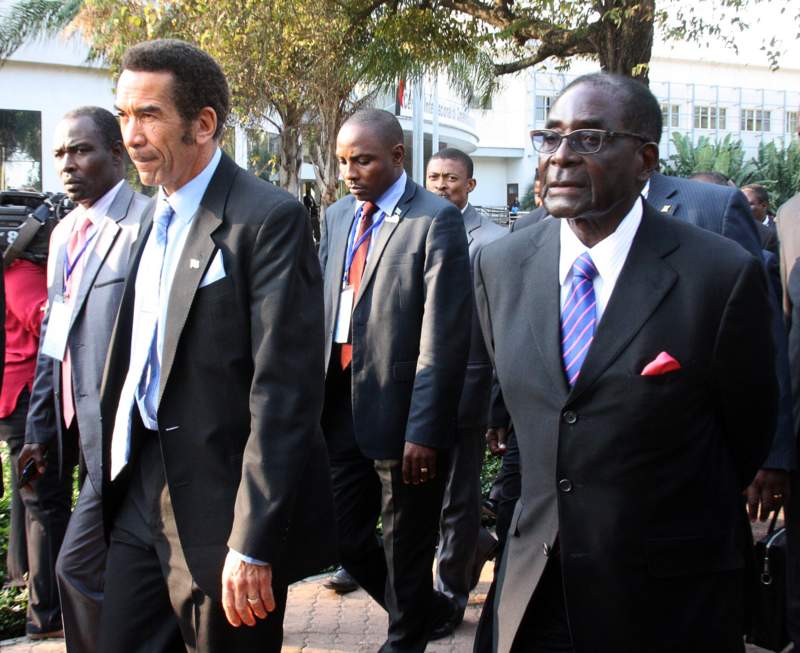 Botswana President Ian Khama has called on his 92-year-old Zimbabwean counterpart, Robert Mugabe, to step aside without delay, the
He told Reuters the country needed new leadership to deal with the political and economic challenges it is facing:
It is obvious that at his age and the state Zimbabwe is in, he's not really able to provide the leadership that could get it out of its predicament."
Mr Mugabe has ruled Zimbabwe since its independence from the UK in 1980.
Mr Khama blamed the Zimbabwean leader for stalling the region's economic fortunes.
He said the uncertainty in Zimbabwe was driving many people out of the country with some of them going to Botswana, which now hosts about 100,000 Zimbabweans.
Mr Khama says he will leave office in 2018 after serving two five-years terms, and criticised leaders who hold on to power:
"My opinion has always been that 10 years leading any kind of organisation - not just a country or a government, any organisation - is pretty much the maximum."
Zimbabweans have held several protests against Mr Mugabe's rule in recent months.