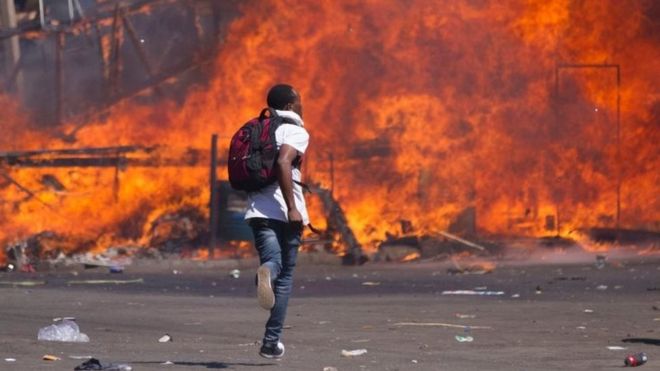 A man who has been at the forefront of protests against Zimbabwean President Robert Mugabe is in hospital after allegedly being beaten and tortured.
Silvanos Mudzova, a member of the pressure group Tajamuka, said he had been abducted from his home in Harare on Tuesday night by unknown men.
He told the BBC he had been blindfolded and tortured with sharp objects.
He was also electrocuted on several parts of his body, including his genitals, Mr Mudzova said.
He said his captors had been armed.