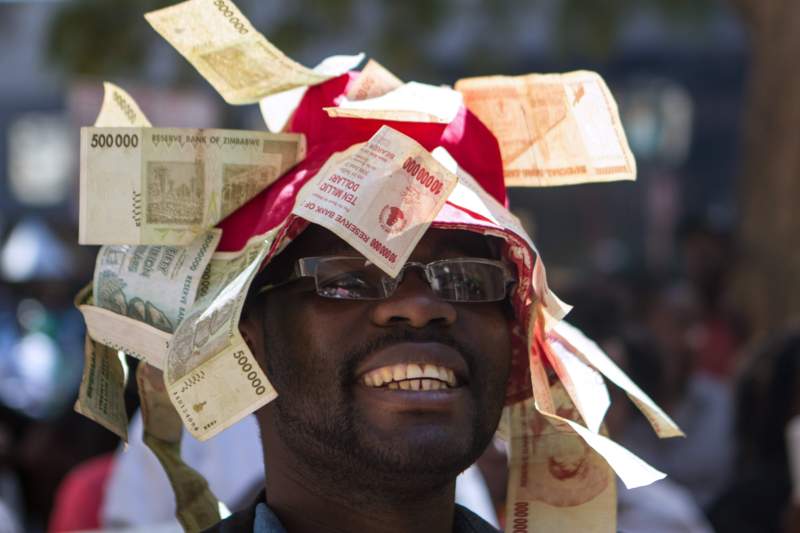 Many business people in Zimbabwe are worried about the introduction of bond notes (
see earlier post
), fearing it is a way of reintroducing the Zimbabwean dollar. The country has mainly used the US dollar and South African rand since abandoning its own currency in 2009.
There is no disputing the cash crisis is biting in Zimbabwe.
Banks have put a cap on the amount of money people can withdraw and long queues are commonplace at most banks.
The central bank governor hopes bond notes, which will have no value outside Zimbabwe and are a cash substitute, will help exporters – because at the moment Zimbabwe imports more than it exports.
But most Zimbabweans I spoke to today are not convinced by the move, fearing a return of hyperinflation:
This is just a declaration for new confrontation because the people are coming from a background where we used to use our own currency which was reduced to rubble because of inflation."




I don't want bond notes. Considering the state of our economy right now if our bond notes are to be introduced the current US dollar will vanish from the country and we will end up to 2008."




It's a stupid agenda and a stupid decision when the nation is crumbling... to introduce tissues... and say it's currency."




I did find one person who supported the introduction:
I have a small business and since the time that cash became a problem things have gone very low, so I think with bond notes people will be able to transact."




Former Finance Minister Tendayi Biti, who is a member of an opposition party, says the introduction is a sign of bigger problems regarding the management of the economy.
It's a disastrous situation, revenue is being revised downward to $3.7bn but expenditure is being increased by an extra $1bn. It's a disaster, a complete mess, a pure dog's breakfast – but one that my own dogs would not touch by a long mile."