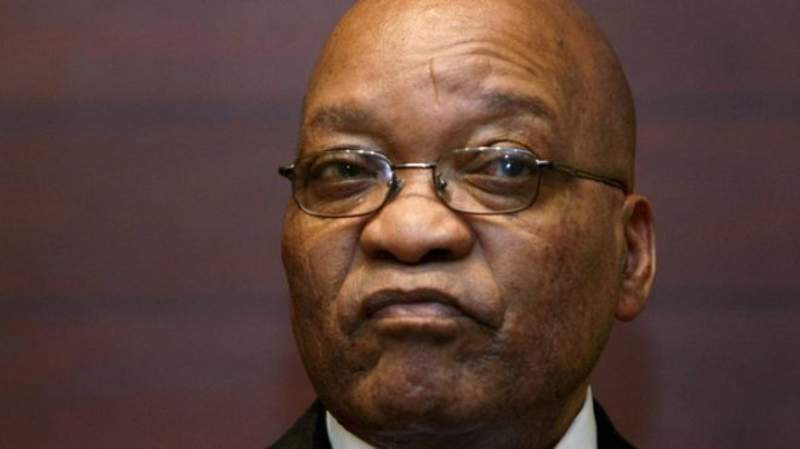 One of South Africa's top public prosecutors has been barred from practising law, in an ongoing row over the politicisation of the country's judiciary.
The High Court disbarred deputy prosecutions chief Nomgcobo Jiba, widely seen as an ally of President Jacob Zuma, describing her as "no longer fit and proper" to serve as an advocate.
Whether Ms Jiba is removed from her role will now lie with Mr Zuma, the same man who appointed her, reports the BBC's Milton Nkosi from Johannesburg.
Ms Jiba has said she will appeal the ruling.
Lawrence Mrwebi, head of the commercial crimes unit at the National Prosecuting Authority's (NPA), was also disbarred in the High Court ruling.
The NPA, which decides who gets charged with crimes and who does not, has become a battleground between different factions of the governing African National Congress (ANC).
That includes deciding whether to pursue corruption charges against the president himself, which the High Court recommended in a ruling in April.
Originally, the 783 charges, linked to a 1999 arms deal worth billions of dollars, were dropped weeks before the 2009 election which led to Mr Zuma becoming president.
In a statement reacting to today's ruling, the opposition Democratic Alliance said:
The fact that she is still in office, without an inquiry, is proof of presidential protection. If the president is at all serious about restoring integrity to the NPA he must fire her and failing that he should, without delay, make her the subject of a probe that ultimately sees her discharged from the NPA.