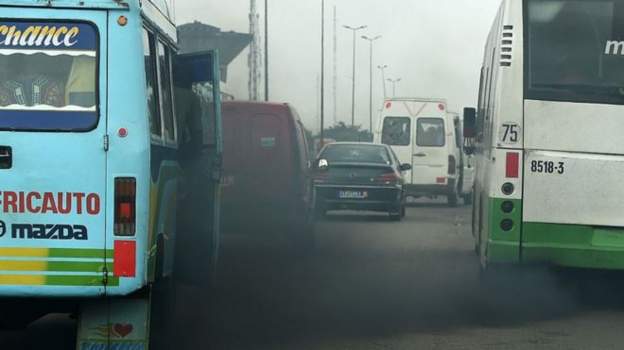 Many of you have been reacting on the to a new report, which criticises European commodity trading firms for selling African countries diesel containing toxin levels that would be illegal in Europe.
Here's a selection of your comments:
We are still being exploited. To make matters worse, it's our own unpatriotic citizens making illicit money over such things."





Africa sends out pure resources and get back contaminated goods!"





Why is Europe and the so-called advanced world wicked, callous and biased against Africa? They uphold their standards and yet come to Africa and abuse our own with impunity."





How dare we continue to treat our Mother continent as a trashcan?"





The report by Swiss campaign group Public Eye alleges that some diesel samples collected in eight African countries contained sulphur levels that were more than 300 times the amount permitted in Europe.
Although this is within legal limits set by the national governments in Africa, diesel fumes from such fuel could increase respiratory illnesses like asthma and bronchitis.
Two of the Swiss companies named by the report say that it is misconceived and that they operate at arm's length from the retailers who work within strict legal limits in these countries.